Magicsticks made his mainstream debut when he produced Joeboy's 'Nobody' featuring Mr. Eazi and DJ Neptune in 2020 and everyone keeps wondering who was the producer behind the popular tag 'Tune into the King of sounds and blues'.
Kareem Olasunkami Temitayo, popularly known as Magicsticks, is a private individual and barely makes public appearances which he linked to his personality. "I love my space and I don't find myself in people's spaces as well," he says,  but his production achievements cannot be eluded.
Since the beginning of the year, Magicsticks has occupied the number one spot on the Apple Music Nigerian Top 100 chart with production credits on Asake, from Omo Ope ft. Olamide, Sungba, Trabaye, Sungba Remix with Burna Boy, and 'Palazo' ft DJ Spinall.
The recently released "Mr Money With the Vibe" album by Asake, which he singlehandedly produced, mixed, and mastered, all songs on the album have dominated from number 1 to 12 on Apple Music Nigerian Top 100 chart.
No doubt that Magicsticks is a consistent hitmaker who has produced several chart-topping records and summer jams. In this interview with Taiwo Okanlawon, he breaks down his journey in the music industry, how he started as a DJ before transitioning to music production, working with Asake, and other issues.
You, Magicsticks, produced, mixed, and mastered all songs in Asake's new album, "Mr. Money With The Vibe", describe the chemistry you have with Asake in the studio.
It's always a vibe in the studio with Asake. Aside from creating music together, Asake is my friend so we understand each other. So while we are creating we both enjoy that moment which is magical.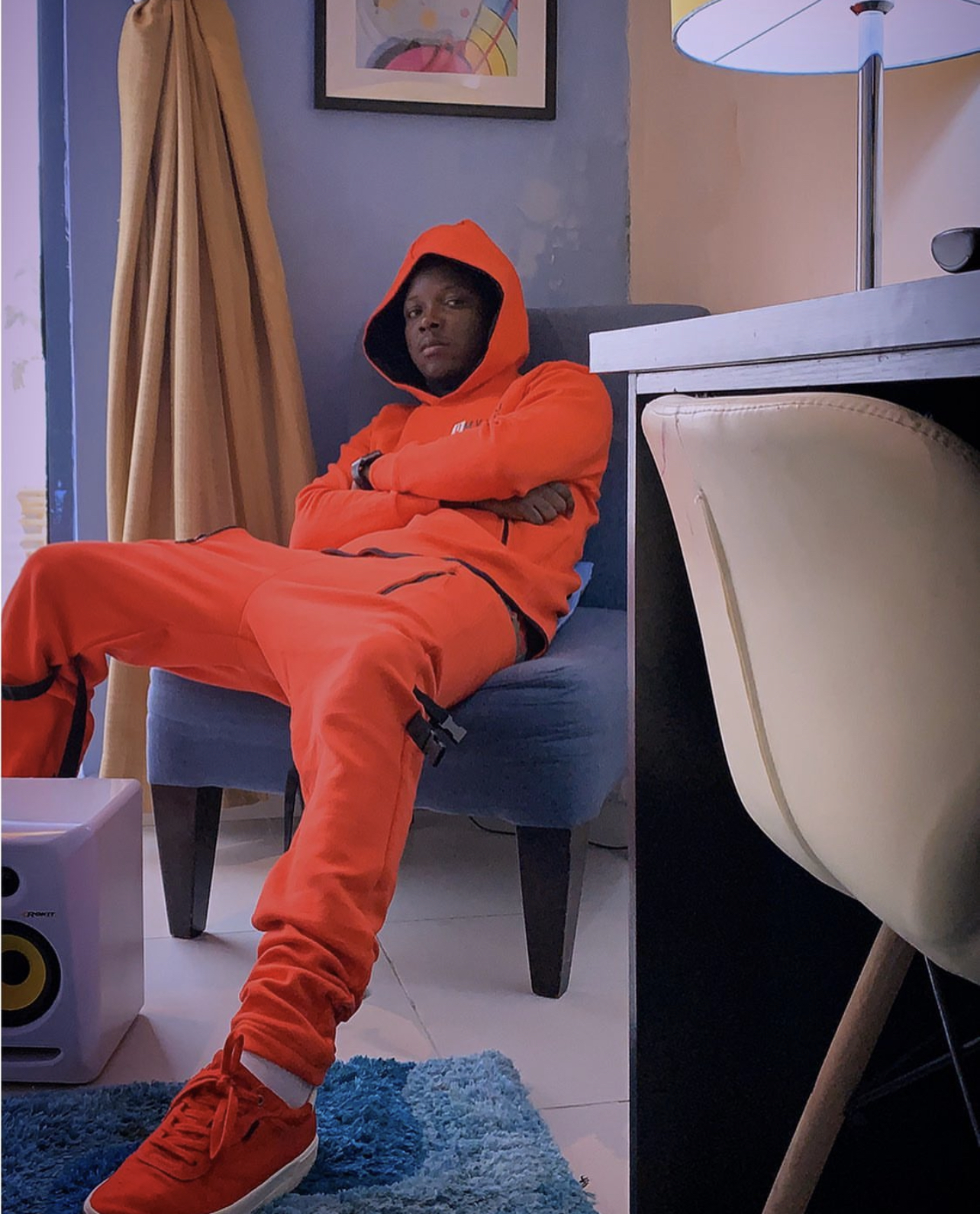 How was your growing up like?
I am from a Christian home and a beautiful family. I attended Lagos State Polytechnic. Everything have listened to intentionally and accidentally all have been an influence in one way or the other while growing up.
How did your growing up contribute to your music career?
Growing up I loved my dad's profession, always watching him deejay, setting moods with different songs from one genre to another genre. So I kicked off my career as a DJ because it was already a gift from him before discovering my love for music production itself. He is a major impact while growing up.
What was your parents' reaction to your music career?
They have always been good and supportive parents even in my career, they've shown me nothing but love and support always. Big Shout Out to them.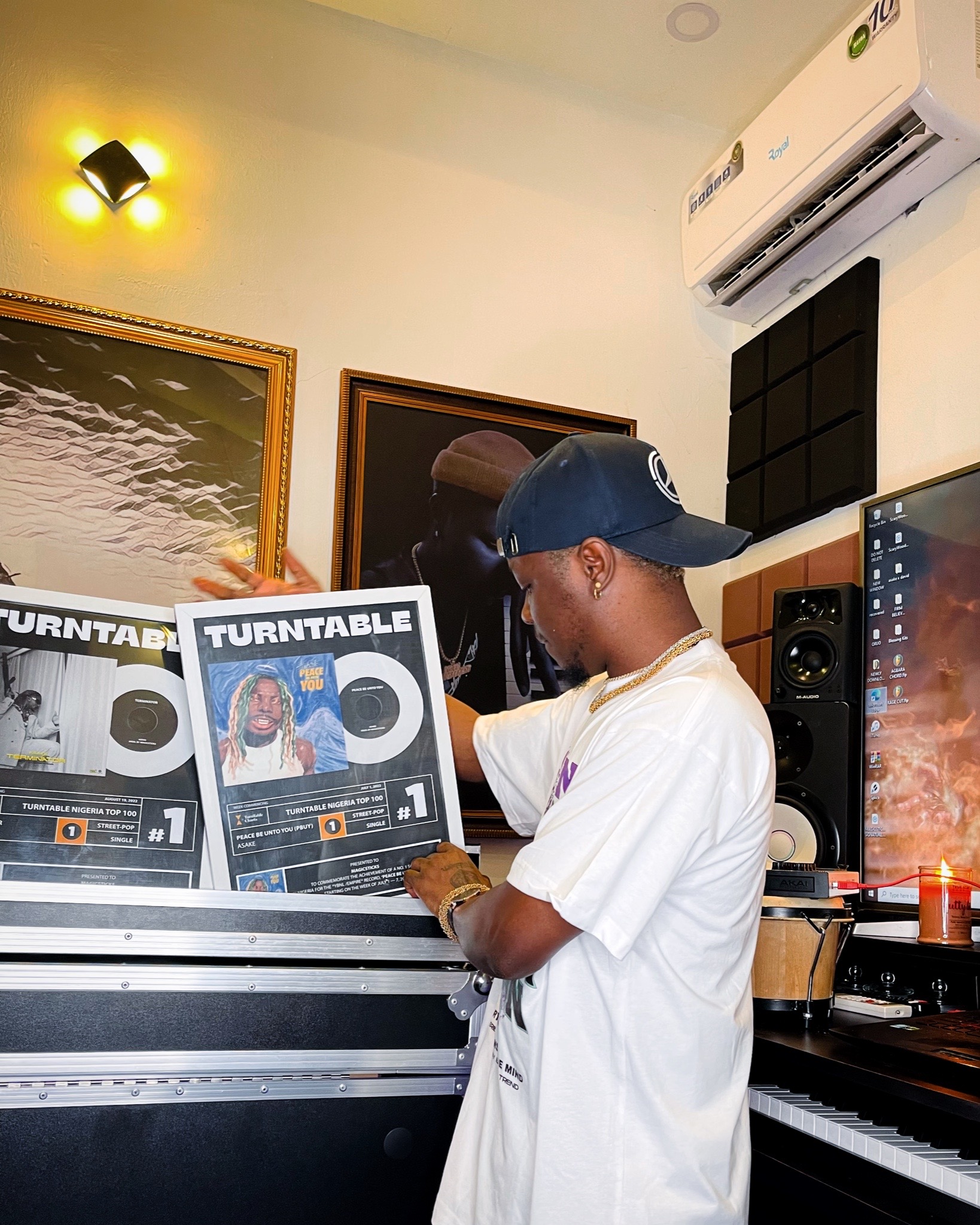 How long have you been in the music business?
I will say professionally, I started in 2013.
Most people don't know Magic Sticks, but they recognize your tag "Tune into the king of sounds and blues", are you a private person?
I am not sure if am a private person but I know I love my space and I don't find myself in people's spaces as well. I don't know why, I guess it has to do with personality.
How would you describe your struggle over the years to find your feat in the industry?
It has been grace. I will say all glory to God and my appreciation goes to Jay Pizzle, DJ Neptune, and Olamide for believing in me, they all supported and gave me a chance to preach my sound.
What are the challenges music producers face in this part of the world?
Every music producer's challenge is different, so I really can't say, maybe some with getting what they deserve as a producer.
Was there a time you wanted to give up and do something else?
I have never had that thought.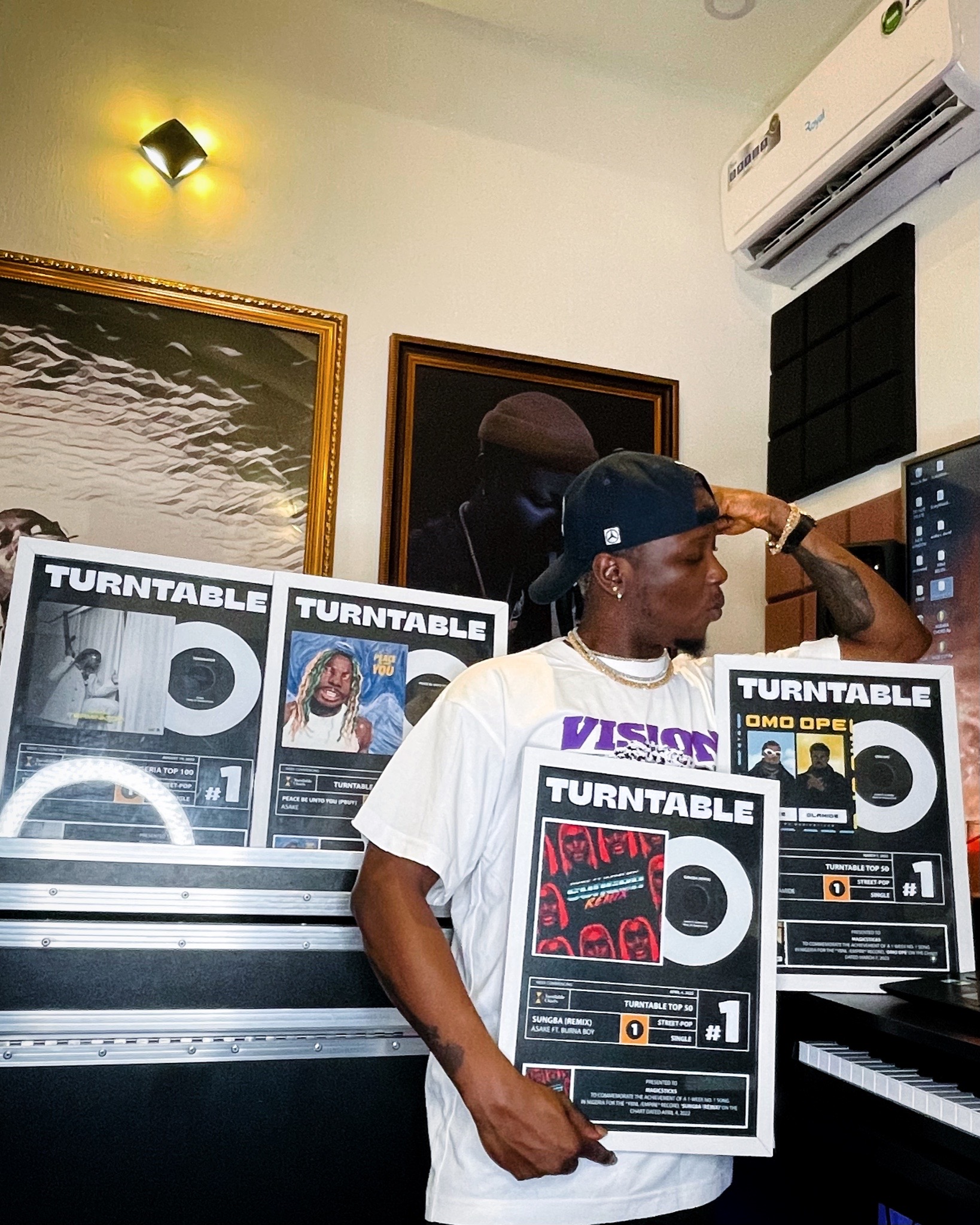 If you're not doing music, what will you be doing?
If I was not making music or deejaying then I'd b investing in Agriculture because I love it.
Your signature tune is known and can be heard in every Asake song. Who are some of the other artistes you have worked with in the past?
I have worked with Olamide, DJ Neptune as you know, Davido, Focalistic, Lojay, Victony, Phyno, DJ Spinall, Zlatan, and Niniola. I think almost everyone in the Afrobeats space.
Who influences you in the music industry both in Nigeria and Diaspora?
I think there's too much to mention from culture to culture, tribe to tribe, generation to generation.
What do you think the future holds for the Nigerian music industry?
Nigeria music is global now and it will keep setting new records with new talents. I see greatness and greatness I know.
How can songwriters, producers, and DJs be getting enough credits?
As a creative in music, you should have a lawyer or management who handles your intellectual properties and the rights to your materials. If you have this then you are good.